Hi Hoopers,
Er is te lang niet gehoepeld in Utrecht. Tijd voor een hoopjam!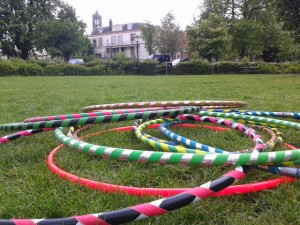 Heb je geen plek thuis om lekker te hoepelen, en zoek je een plek om lekker te spinnen? Ben je nog een beginner en wil je oefenen en leren? Dan je een hoopjam een heerlijke plek om te hoepelen.
Hoopjams zijn voor iedere niveau van hoopdance. Het gaat bij hoopdance niet om je niveau, het gaat om je eigen stijl en flow te vinden in de hoepel. En om plezier te hebben, heel veel plezier :D.
Het weer is niet zo geschikt meer om naar het park te gaan, dus ik heb een zaal geregeld.
Natuurlijk zijn ook andere flowarts en circusarts welkom om te komen jammen!
Zaterdag 10 oktober 2015 van 15.00 tot 18.00 uur zijn jullie welkom in de Gymzaal Maetsuykerstraat 2 in Lombok Utrecht.
Bijdrage in de kosten: 3,50 euro per persoon
Aanmelden graag op het event van live to play op facebook.
Be there or be square!
Big hoop hug,
Liza