Hoopdance, hoepelen, hoelahoepen.
Hoepelen om je taille. Als kind heb je het vast gedaan. Maar hoepelen is ook voor volwassenen!  En dan niet alleen om de taille. Hoepelen kan met je hele lichaam. Dan spreek je van hoopdance. Hoopdance is een fun full body work-out.  Met hoopdance kun je meer dan 300 calorieën per uur verbranden. Hoopdance is leuk, fijn en vooral helemaal niet moeilijk. Ook bekende sterren als Beyoncé gebruiken de hoepel ook om in shape te blijven.
Hoepelactiviteiten
Via Live to play organiseer ik cursussen, workshops en hoopjams in Utrecht om anderen te laten ervaren hoe leuk hoopdance is. Ook kun je bij me terecht voor je eigen persoonlijke hoepel. Inside the hoop In de hoepel ben ik in shape, gelukkig, blij en hij houdt me met beide benen op de grond. Anderen mediteren of doen yoga, ik doe aan hoopdance :D. Welkom op Live to play en tot snel, in de hoepel!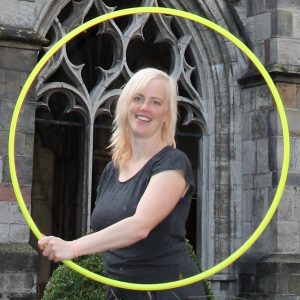 <iframe width="560″ height="315″ src="https://www.youtube.com/embed/Ficgw4kIwj8″ frameborder="0″ allow="autoplay; encrypted-media" allowfullscreen></iframe>